Professional Window Tinting & Car Audio Services in South Florida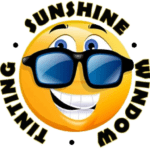 SUNSHINE WINDOW TINTING - SOUTH FLORIDA
Specializing in Auto, Residential, Commercial Window Tinting
Sunshine Window Tinting is your one-stop shop for all your car audio and security needs in the Fort Lauderdale area. In addition to window tinting, we also specialize in car stereo and alarm installations, ensuring that your vehicle is not only protected from the sun, but also from potential theft.
At Sunshine Window Tinting, we take pride in offering the highest quality products and services, backed by a solid warranty. Our team of experts is dedicated to providing you with the best in customer service and workmanship, so you can be confident in your investment. Whether you're looking for window tinting, car audio, or security solutions, we've got you covered.
Don't settle for anything less than the best. Contact Sunshine Window Tinting today to schedule an appointment and experience the difference that comes with working with the best in the business.
At Sunshine Window Tint, we understand the importance of keeping your vehicle looking and sounding its best. That's why we have been providing professional window tinting and car audio services to the South Florida area for over 20 years.
We are dedicated to providing our clients with the highest quality of service and customer satisfaction. We take pride in our attention to detail and our commitment to meeting the unique needs of each and every one of our customers. Our team of experienced technicians has the knowledge and expertise to handle all your automotive needs.
Providing High-Quality Products and Services
Book your Appointment NOW !
Anthony M.
@AnthonyM.
Great help installing my radio on my old 2001 Dodge Ram 1500. Very honest owner. Did everything he could to install the radio in the broken dash I have, it came out perfect! No complaints at all. Best service I've received at any car shop in Florida. Will definitely be coming back and refer him to anyone.
Stephanie S.
@StephanieS.
Have brought every single on my family's vehicles here for YEARS. Like literally I think 10+ cars. Always done quickly and great customer service! Highly recommend 🙂
Chris L.
@ChrisL.
Mike and Phil are the bomb. Came in on a Sunday and got a great tint job as well as removal of an audio system. They are fast at their work and maintain high quality. Super reasonable pricing as well. Will definitely be back for my next installs. Cristian K.
@cristiank
I recently had my car tinted by Mike from Sunshine Window Tinting and I couldn't be happier with the results! The tint looks great and I can already feel a noticeable difference in the temperature inside my car. Mike was professional and efficient, and I appreciated his attention to detail. I would definitely recommend him to anyone in the market for a new tint! Olivia B.
@oliviab
Mike at Sunshine Window Tint is a true professional. He took the time to explain everything and did a fantastic job on my car. I'm in love with my new tint! Liam D.
@Liamkk
If you're looking for the best tint around, Mike at Sunshine Window Tint is the go-to guy. Shoutout to Mike for making my ride look sick. Sebastian R.
@Sebastian12
If you're in the market for a car alarm system, look no further than Mike at Sunshine Window Tint. He was a pleasure to work with and I am so happy with my new system. I highly recommend him Daniel
@danny
I took my pink limo to Sunshine Window Tint for some new tint and Mike came through. The installation was smooth and the tint is looking fly. Shoutout to the homie for keeping my ride pink and stylish Lucas
@lucas95
I was hesitant about getting a new sound system for my car, but Mike put all my fears to rest. He was knowledgeable, patient, and took the time to explain everything to me. The end result was amazing and I can't stop blasting my music! Thanks Mike!
5921 Ravenswood Road, Fort Lauderdale, FL, United States